Postcards from France
38,00CHF
Key Ingredients:
Chant de la Mer

|
Normandie Rouge

|
Le Parisien

|
Étoile du Sud
Inspired by the viniculture and distillation traditions that distinguish four evocative regions of France, Patrick Pistolesi has created these 4 exclusive cocktails that capture the unique spirit of a land rich in tradition, history and beauty.
Travel with Patrick on his journey of taste around an incredible land bursting with sensory delights. Experience tributes to the Cognac terroirs through to the breathtaking rugged Normandy coastlines, azure South and glamorous boulevards of Paris. Relive the magic of France with every delicious sip.
- Chant de la Mer: Citadelle Original Dry Gin / Caribbean Pineapple liqueur Giffard / Curaçao Bleu Liqueur Giffard / Cane Sugar Syrup Maison Routin 1883 / 100ml / 22.9% ABV
- Normandie Rouge: Coquerel Calvados VSOP / Noilly Prat Vermouth de France Rouge / Liqueur de Manzana Verde Monin / Campari Bitter / Picon Bière / 100ml | 25.6% ABV
- Le Parisien: Brandy St. Remy XO/ Cointreau/ Giffard Ginger of the Indies / 100ml / 29% ABV
- Étoile du Sud: Gin G'vine Floraison / St. Germain Elderflower Liqueur / Sugar Cane Syrup Maison Routin 1883 / Crème de Violette Monin / 100ml / 20.8% ABV
Inside Postcards from France
We'll take you home or wherever you like, a high quality and exciting tasting experience. Treat yourself or give someone you love a wonderful sensory moment: our cocktails are created on the recipe of Patrick Pistolesi and shipped in a design packaging 100% recyclable,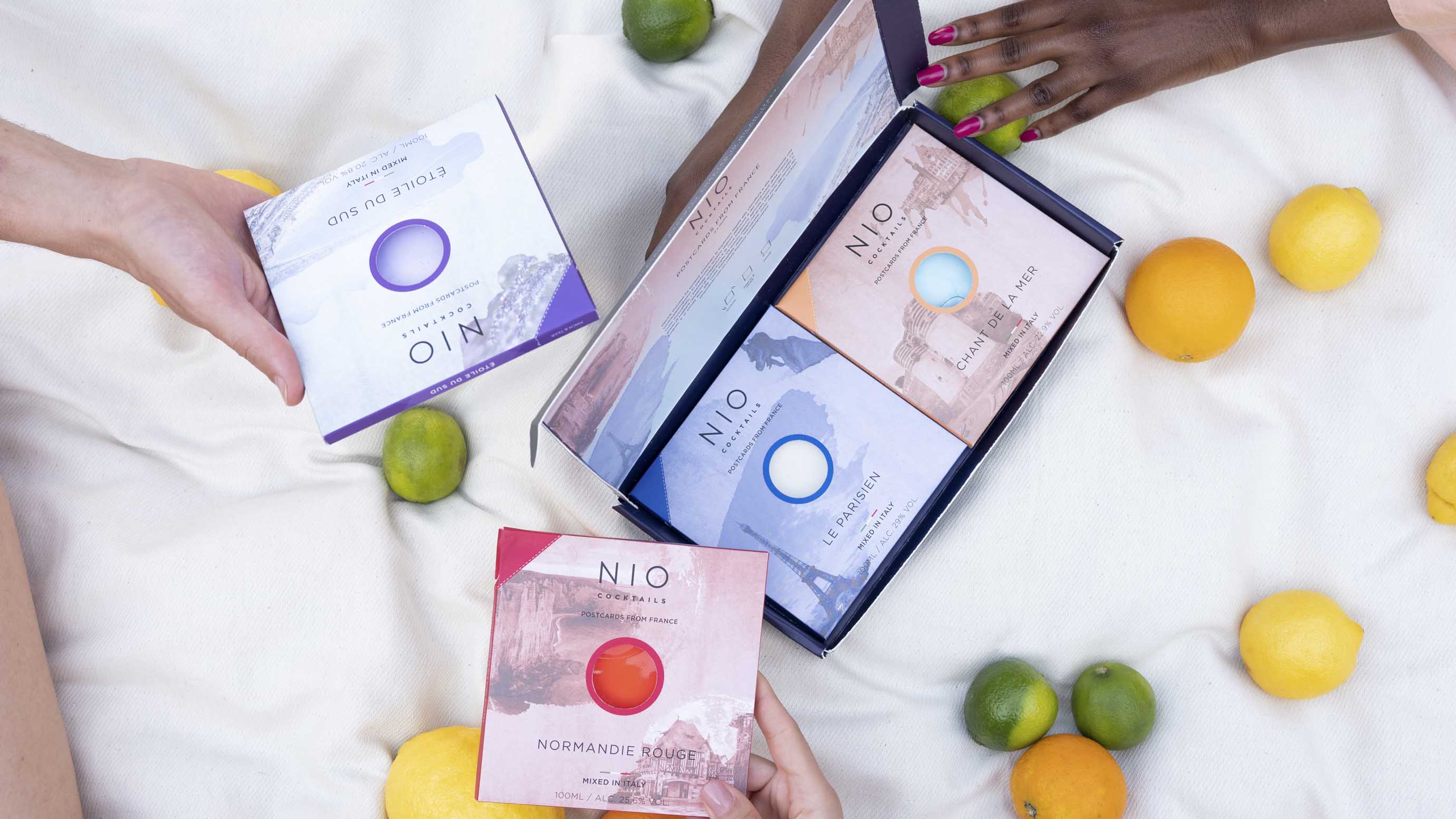 A world of flavour, hand-crafted in Italy by an award-winning International Mixologist.
Se fosse possibile racchiudere il mondo in un bicchiere, la persona giusta per farlo sarebbe Patrick Pistolesi. Dall'accurata selezione di distillati di prima qualità e dalla sua profonda conoscenza degli ingredienti, frutto di attente ricerche compiute nel corso dei suoi viaggi, nasce un momento di gusto indimenticabile. Destinazione raggiunta: bienvenue et bon séjour! *Gli ingredienti utilizzati non contengono tracce di mandorla né di altra frutta a guscio. È pertanto escluso qualsiasi rischio allergeni.