Mango Margarita
CIT0044148
Tequila Exotico Blanco e liquore al mango, un incontro che riempie i drink di nuova luce.
Key Ingredients:
Tequila Exotico Blanco Agave blu 100%

|
Liquore al mango Bols

|
Liquore Ancho Reyes

|
Acido citrico biologico

|
Zucchero liquido Toschi

|
Acqua

|
100ML

|
17.4%
Miscelato artigianalmente in Italia con i migliori spirits al mondo
We'll take you home or wherever you like, a high quality and exciting tasting experience. Treat yourself or give someone you love a wonderful sensory moment: our cocktails are created on the recipe of Patrick Pistolesi and shipped in a design packaging 100% recyclable,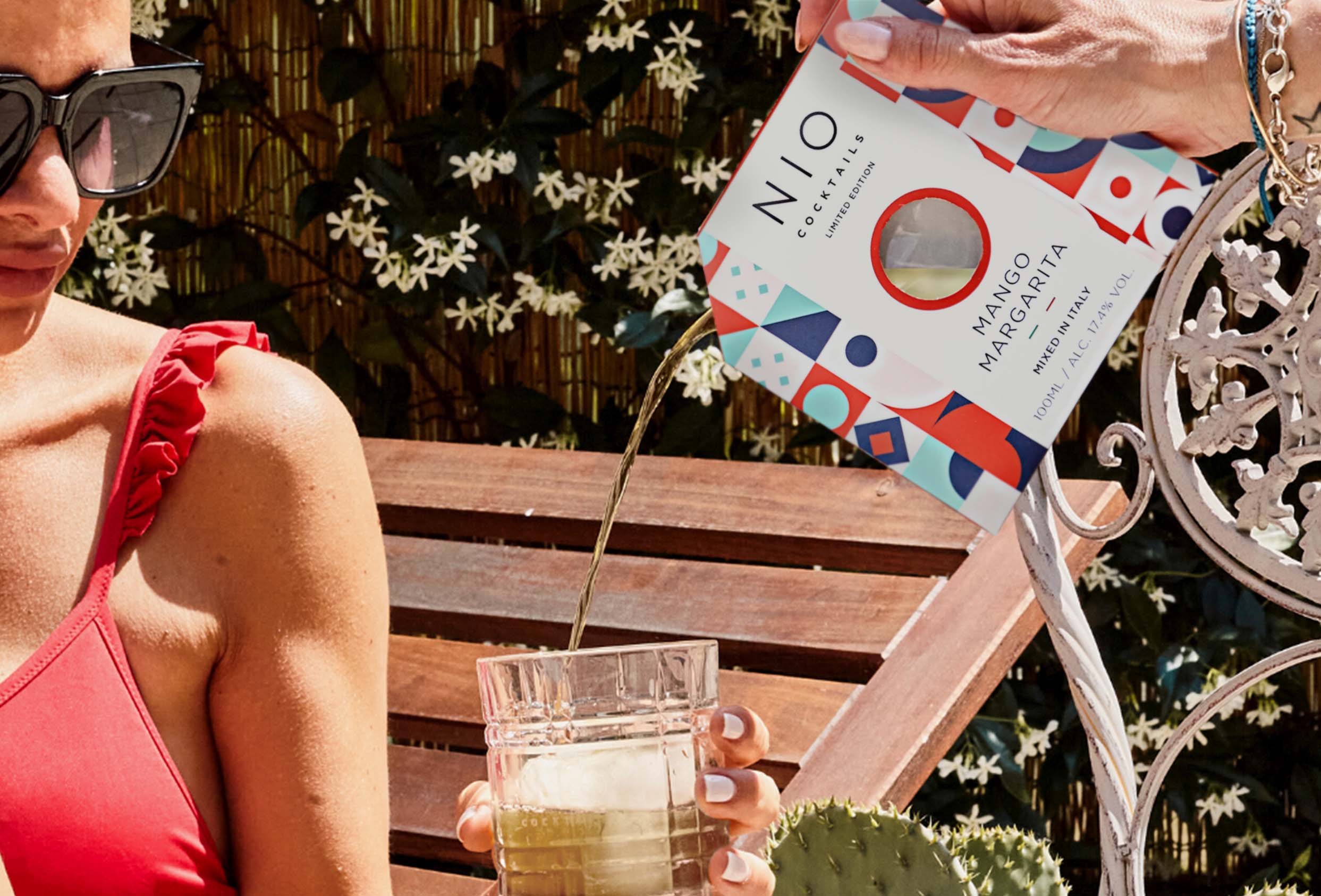 Scopri di più su questo cocktail
Allestisci il tuo bistrot casalingo all'aperto e servi un Mango Margarita, il cocktail a base di tequila creato per il tardo pomeriggio estivo. Realizzato con una miscela di Tequila Exotico Blanco agave blu 100% e liquore al mango, non poteva mancare un tocco speziato per creare la giusta atmosfera.
Il Mango Margarita è stato ideato dal nostro geniale mixologist Patrick Pistolesi, che ha pensato all'aperitivo preserale come momento perfetto per gustare questo cocktail, senza perdere tempo nella sua preparazione. Non ti resta che agitare, versare sul ghiaccio e servire: il tuo cocktail di qualità è pronto, proprio come al bar.
I González sono uno dei produttori di Tequila Exotico più rispettati del Messico: la Tequila Blanco, prodotta da questa rinomata famiglia di distillatori da ben quattro generazioni, nasce sugli altopiani di Jalisco. Il tipico suolo di argilla rossa favorisce la crescita di grandi e dolci piante di agave. Quando dopo 7-15 anni giungono alla giusta maturazione, le foglie migliori vengono cotte, fermentate e distillate per ottenere un liquore tonico e speziato.